Imperial Treasure Fine Chinese Cuisine
Order and collect now with Minimum 1 hour advance notice required. For self-collect only or please arrange a courier to pick-up at 9 Waterloo Place, SW1Y 4BE.
With our vast array of iconic Chinese delicacies and our commitment to impeccable service, Imperial Treasure has become synonymous with authentic fine Chinese cuisine. Since the establishment of our first restaurant in 2004, Imperial Treasure Restaurant Group has won the hearts of gourmands and casual diners alike, with multiple Michelin stars awarded to its restaurants.
Imperial Treasure has restaurants in Singapore, Shanghai, Guangzhou, Hong Kong, Incheon, London and Paris.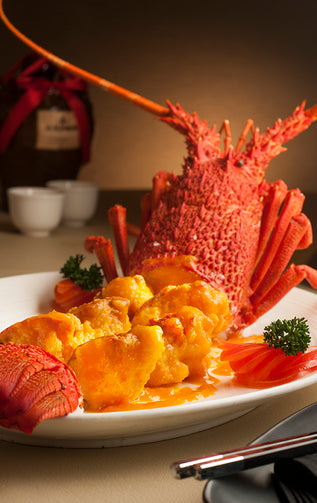 Chef's Recommendation

2

products

Set Menus

2

products

Appetisers

7

products

Cold Dish

2

products

Barbecue

3

products

Soup

4

products

Supreme Seafood

2

products

Seafood

7

products

Meat

5

products

Poultry

5

products

Vegetable & Tofu

9

products

Noodles & Rice

5

products

Desserts.

5

products

Vegetarian Imperial Set Menu for 2
Showing 6 of 7 products on Appetisers collection
Marinated Beef Shank with Five Spice

Chilled Pig's Shank with Rice Wine
Crispy Iberico Pork Belly

Honey Glazed Iberico Char Siu Pork

Crispy Pork Belly and Honey Glazed Char Siu
Braised Whole South African Abalone 5 Heads with Fish Maw

Braised Fish Maw and Japanese Mushroom in Superior Oyster Sauce
Showing 6 of 7 products on Seafood collection
Showing 6 of 9 products on Vegetable & Tofu collection